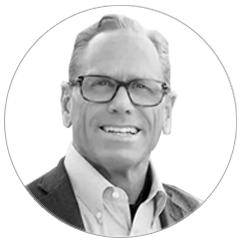 Dave Daly
Cellworks CEO Dave has been a part of the diagnostics industry for 30+ years in a variety of leadership positions. His mission has always been to positively impact patient care while creating unique and differentiated solutions.
Prior to joining Cellworks as CEO, Dave served many key roles in diagnostics-focused companies. As Chief Executive Officer at Thrive Earlier Detection, a liquid biopsy multi-cancer early detection company, Dave led the company to a successful acquisition by Exact Sciences Corporation for $2.15B in early 2021. After Thrive, and most recently, Dave participated in and supported the very successful IPO at Singular Genomics, as President and COO.
Dave has also served in leadership positions at Illumina where he was Senior Vice President and General Manager of Commercial Operations for the Americas Region and was responsible for a team of more than 700 people and revenue of ~$2B annually. Prior to Illumina, Dave was Chief Commercial Officer, at Foundation Medicine, where he helped scale the commercial business, including preparing the company's launching a first of its kind companion diagnostic, F1CDx.
Prior to Foundation Medicine, Dave was Chief Commercial Officer at Clarient, which was successfully acquired by GE Healthcare. Dave was also previously part of a strategic marketing group at Roche Diagnostics where he and his Business Development colleagues successfully launched and implemented Roche's Molecular Centers of Excellence program. Dave holds a BA in Economics from the University of California, Irvine and an MA in Economics from the University of California, Santa Barbara.