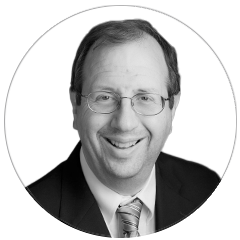 Dr. Richard Stone
Member of Cellworks Clinical Advisory Board, Dr. Richard Stone is the Chief of Staff at Dana-Farber Cancer Institute (DFCI). He is also Director of Translational Research for the Leukemia Division in the Department of Medical Oncology at DFCI, and Professor of Medicine at Harvard Medical School.
Dr. Stone is nationally recognized for his translational and clinical research concerning blood and bone marrow malignancies including acute leukemia, myeloproliferative disorders and myelodysplastic syndrome [MDS] (a bone marrow failure state that may convert to leukemia).
In addition to his work at Dana-Farber, Dr. Stone serves as Chairman of the Leukemia Committee for the national cooperative trials group, Alliance. He is a Vice Chair of the National Comprehensive Cancer Network (NCCN) MDS panel and is also a member of the NCCN AML panel. He previously served as the Chair of the Medical Advisory Board of the Aplastic Anemia and MDS International Foundation, the Chair of the ABIM Oncology Board, and has served on the editorial boards of Leukemia Research, Blood and Journal of Clinical Oncology.
Dr. Stone has participated extensively in teaching medical students, residents, and fellows, as well as graduate medical education courses on leukemia and related disorders. He is the author of many academic papers that have been published in the New England Journal of Medicine, Blood, Leukemia as well as numerous other journals. He had a significant leadership role in the development of five new drugs for the treatment of acute myeloid leukemia (AML) that were approved in the past two years. He is the Co-Principle Investigator of the SPORE in Myeloid Malignancies at Dana-Farber/Harvard Cancer Center.
Dr. Stone earned his medical degree from Harvard Medical School in 1981. He completed his internal medicine residency training and served as Chief Medical Resident at Brigham and Women's Hospital. He completed his hematology-oncology fellowship at Dana-Farber.