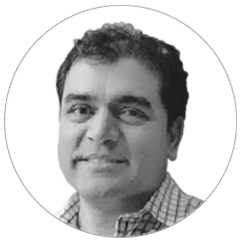 Yatin Mundkur
Chief Executive Officer and Board Director Yatin is committed to the delivery of Personalized Medicine for cancer care and supports the company in developing company strategy, R&D and commercialization.
Over the last 25 years, Yatin has launched businesses in medical diagnostics, technology and communications, delivering strong returns to investors consistently. As a Partner of Artiman Ventures he focuses on early-stage Technology and Healthcare investments.
Yatin Mundkur at ASH 2018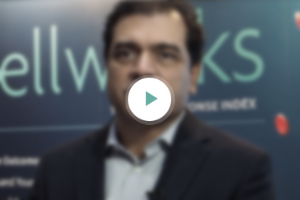 Watch Video
He is also on the Boards of Prysm, mSupply, Virsec, Xambala, Yantra and zSpace. Prior to joining Artiman Ventures, Yatin Mundkur was Managing Director at TeleSoft Partners, where he led investments in over twenty companies, in the early stage semiconductor and software sectors. Formerly, he held executive and engineering roles in multiple technology companies.
He has been awarded fourteen patents, in the areas of computer architectures, digital consumer electronics, semiconductor design, and software. Yatin holds a B.S.E.E. from MSU of Baroda, India, and a M.S.E.E. from the University of Texas at Austin.