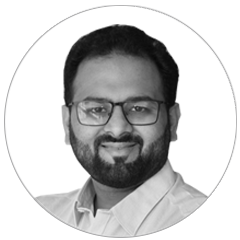 Deepak Lala
Deepak has spent over a decade building Cellworks including developing the computational biology model and building complex multi-cell platforms. He oversees the team responsible for development of the automated product delivery workflow.
Deepak oversees and ensures timely delivery of high quality Singula™ and Ventura™ personalized medicine reports and analyses for pharma and clinical customers. His key focus is to ensure the workflow is automated and incorporates the latest developments in multi-omics interpretation. His team also supports the management of clinical trials.
Deepak holds a Bachelors in Technology degree in Bioinformatics from Dr. D. Y. Patil University.