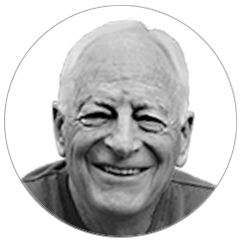 Dr. David Lawrence
Member of Cellworks Board of Directors, Dr. David M Lawrence is passionate about applying technology to healthcare delivery.
Dr. David M Lawrence, has nearly four decades of experience in the fields of medicine and management. Dr. Lawrence has served as CEO and Chairman of Kaiser Foundation Health Plan and Hospitals for over a decade. He currently pursues interests in new business development, teaching, public policy, and writing. He is a member of the boards of Agilent Technologies, McKesson Corporation, Proteus Digital Health, and Aditazz. He is a member of the Health Advisory Boards of the RAND Corporation; an advisor to the CEO's of SomaLogic, Inc., MedExpert, Inc., TangramCare, and Artiman Ventures, and teaches with the Estes Park Institute. He consults with selected health care systems that pursue advanced integration strategies.
Dr. Lawrence received his Bachelor's degree from Amherst College, his MD from the University of Kentucky, his Masters of Public Health from the University of Washington. He completed his Residency in General Preventive Medicine at Johns Hopkins University and the University of Washington, and is Board Certified in General Preventive Medicine.