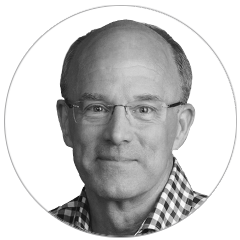 Dr. Lee Newcomer
Member of Cellworks Board of Directors, Lee N. Newcomer, M.D. spends his time creating new approaches to make cancer care more effective and affordable. He utilizes expertise in medical oncology, health plan strategy and operations, health services research, finance and communications to find disruptive methods for improved care of cancer patients. He served as the Chief Medical Officer of UnitedHealth Group, with responsibilities for clinical services, Medicare and Medicaid from 1991 to 2001. In 2006, he led an initiative combining clinical, financial and program management experts to focus on cancer care.
Prior to his work at UnitedHealth Group Dr. Newcomer practiced medical oncology for nine years in Minneapolis and Tulsa, Oklahoma. He served as the Medical Director for Cigna Healthcare, in Kansas City and he was a founding executive of Vivius, a consumer directed venture that allowed consumers to create their own personalized health plans. He is a former Chairman of Park Nicollet Health Services (HealthPartners), an integrated system of physicians and hospitals based in Minnesota with national recognition for its leadership in quality, safety and cost effectiveness.
Dr. Newcomer holds a B.A. degree from Nebraska Wesleyan University, a M.D. degree from the University Of Nebraska College Of Medicine and a Masters of Health Administration from the University of Wisconsin at Madison. His clinical training included an internal medicine residency at the University of Nebraska Medical Center and a medical oncology fellowship at the Yale University School of Medicine.