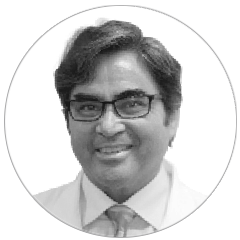 Dr. Michael Castro
With over 20 years of medical experience, Dr. Castro specializes in using tailor-made treatments for his patients. He is a firm believer that the "one-size fits all" approach to treating cancer is a serious limitation and advocates the use of Precision Medicine. He uses his clinical experience and scientific knowledge to stimulate and guide Cellworks' Precision Medicine Business.
Dr. Castro has been the Medical Director of Caris Life Sciences. With an in-depth knowledge of molecular oncology, targeted therapy and immune-oncology, today, Dr.Castro runs Precision Medicine PLLC, and treats patients with a variety of cancers. He is committed to ensuring the best outcomes for his patients and treats patients all around the World.
Dr. Castro holds a medical degree from The Columbia University College of Physicians and Surgeons and is a certified Neuro-oncologist.