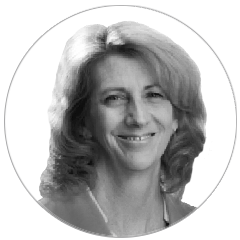 Michele Macpherson
Michele is an expert in commercializing novel technologies and scaling businesses. At Cellworks, she is the Chief Business Officer and CFO and oversees global Commercialization, Regulatory Affairs and Product Management. Prior to Cellworks, she was COO of Pinpoint Predictive, a firm focused on big data, deep learning and behavioral economics serving biotech and financial services industries. She was previously the COO of Discern Analytics and General Manager of NCR's Entertainment Division where she successfully grew the business from inception to over $100M.
She has extensive experience working with venture-backed companies on growth strategy. She was a General Partner of Celtic House, a venture capital firm focused on early-stage tech companies which has had over $5B in exit value. Previously, Michele worked for the Boston Consulting Group consulting to clients in financial services, healthcare and consumer electronics.
Michele has served on Boards including Pinpoint Predictive, Storymail, Newport Networks, noHold, BlueArc, ACG Silicon Valley and Discern Analytics. She has also served as an advisor to Auvik, Sirific, Dragon Wave and VIXS. Michele holds a B.A. Sc. Degree in Electrical Engineering from the University of Waterloo and an MBA from Stanford Graduate School of Business.