Stratified Medicine Pipeline
Cellworks' cumulative biology knowledge from extensive modeling and biosimulation of molecular interactions in personalized medicine is the basis of Cellworks' drug discovery platform. When therapies we have discovered in personalized medicine are applicable to a broad stratified population segment, we choose to create new chemical entities (NCE).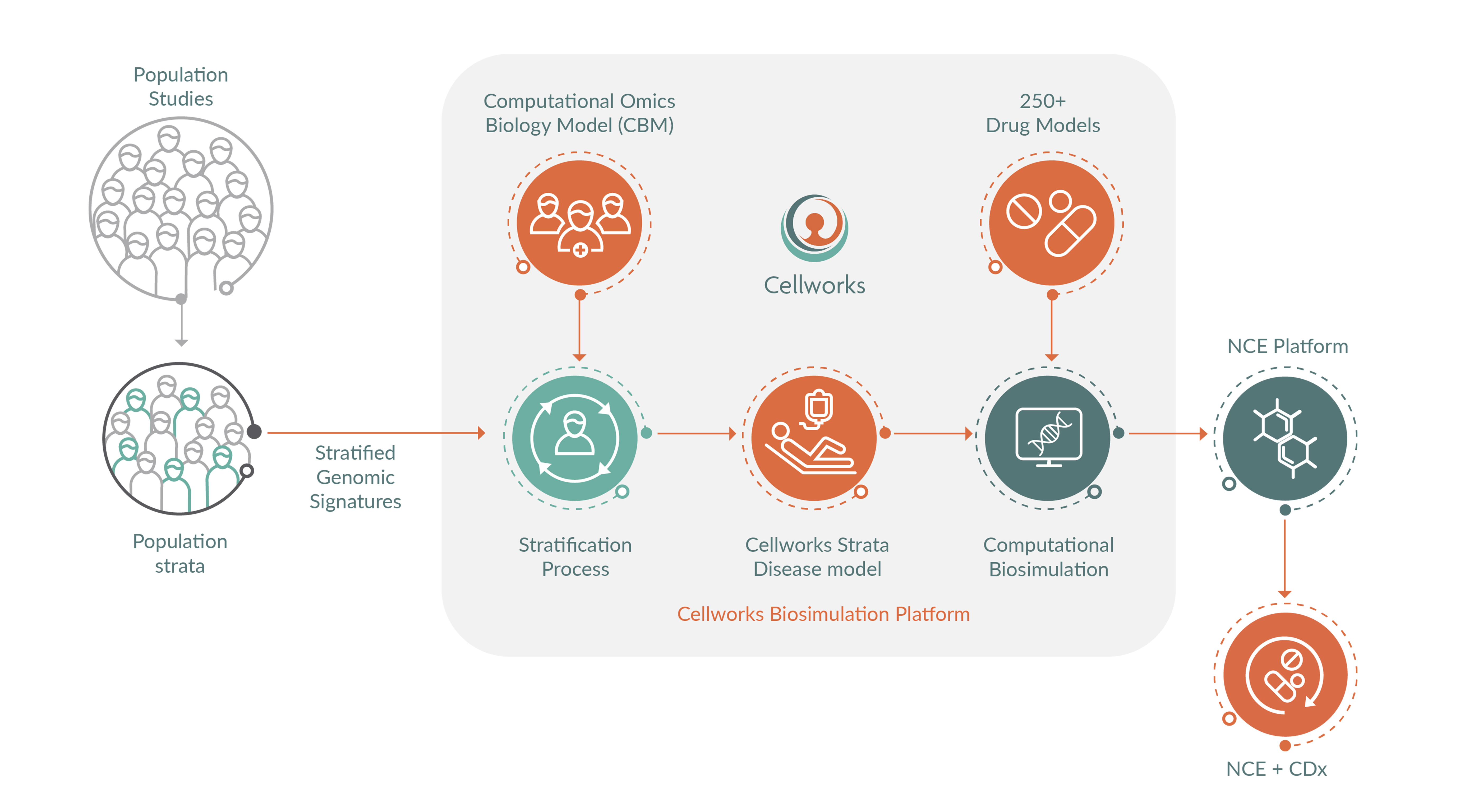 ---
These NCEs are then validated through a traditional FDA clinical trial pipeline. Each of these NCE's has a companion diagnostic which determines when the drug can be administered to a patient. We currently have over a dozen drug assets at various stages of clinical validation, several of which are available for licensing.
---