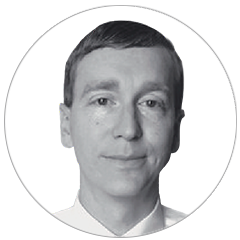 Jim Christie
Jim is focused on helping to drive the marketing and engineering roadmaps based on physician feedback and Cellworks technology improvements. Primary responsibilities include the Cellworks Portal ordering system, the SingulaTM and VenturaTM report formats, general operations for clinical trials, helping to navigate the regulatory process, and growing the commercial business both in the US and China. His primary objective is getting actionable reports into the hands of physicians at scale.
Jim is an expert in using product data to maximize customer benefit. Prior to Cellworks, he worked at Pinpoint Predictive, DISCERN Analytics, and RhythmOne, where he led desktop video adtech operations. He has extensive experience working across multiple teams and disciplines to drive user growth.
Jim holds a B.Sc. Degree in Computer Systems Engineering from Rensselaer Polytechnic Institute.