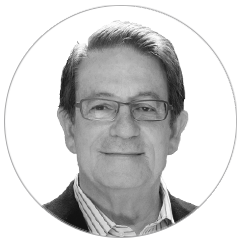 Dr. John F. DiPersio
Cellworks Clinical Advisor John F. DiPersio, MD, is the Chief of the Division of Oncology, Deputy Director of the Siteman Cancer Center at Washington University School of Medicine in St. Louis, and the Virginia E. and Samuel J. Golman Professor of Medicine.
Dr. DiPersio has served as chair of ASH Scientific Committee on Hematopoiesis and immediate past President of the American Society of Transplantation and Cellular Therapy. He is also a member of the Board of Scientific Counselors (Clinical Science and Epidemiology) of the National Cancer Institute. He is the recipient of several awards. In 2013 he was awarded the Daniel P. Schuster Distinguished Translational Investigator Award from Washington University, in 2014, he was awarded the 19th Annual AACR Joseph H. Burchenal Memorial Award for Outstanding Achievement in Clinical Cancer Research and the American Society of Hematology Mentor Award for Clinical Investigations.
Dr. DiPersio completed his bachelor's degree in Biology (Magna Cum Laude) from Williams College and his medical degree and doctorate from the University of Rochester. He completed his subspecialty training in Hematology-Oncology and his post-doctoral work University of California, Los Angeles (UCLA).